Note
3ds Master Key Reset
Registering an e-mail for use with parental controls will allow you to conveniently acquire a PIN-resetting master key in the event that you forget both your PIN and secret question. If you have not done so already, please consider this option once your PIN has been reset. Configure an e-mail for use with parental controls.
These steps are only valid for devices purchased in the North American and Latin American regions. Note the second letter of the serial number. If it's anything other than a W or a B, it means the system is from overseas. If that's the case, please contact that region's customer support center.
Master Key Generator
No need to call Nintendo, just use this. Update: Nintendo tweaked their code and this no longer works. It should be easy to adjust my code, but I lack the reverse engineering skills to figure out what they changed.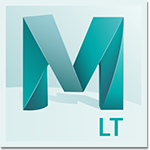 3ds Master Key Generator 2016 Free